gINT Version V8i Ss1 - New Features
The new gINT V8i Ss1 (Version 08.30.03) was released on 8 December 2011. The new version has some great new features, including 3D modeling.
The new features are:
Export 3D cylinders to read-only i-model .dgn files, which can be opened in the free Bentley View, MicroStation and other Bentley products such as MX and InRoads.
Generation of LandXML TIN surfaces, which can be imported into gINT Surfaces or opened in MicroStation.
Much much faster INPUT for gINT Pro Plus using an SQL Server database - Substantially increasing data entry productivity.
User definable coordinate systems in gINT Pro Plus.
Project filters in gINT Pro Plus. For example, one could filter the PROJECT table by using a WHERE clause: e.g. [PROJECT].[Title] like '%road%'
The ArcGIS toolbar now supports ArcGIS 10.
Multi graph reports, which more easily enables you to output multiple graph reports to one page.
FAQ
Where did the Data Design, Report Design and Symbol Design tabs go?
In version Ss1, design applications such as Data Design, Report Design and Symbol Design are hidden by default.
To re-enable them, uncheck the property: File > System Properties | General | Hide Design Applications.
i-model file in Bentley View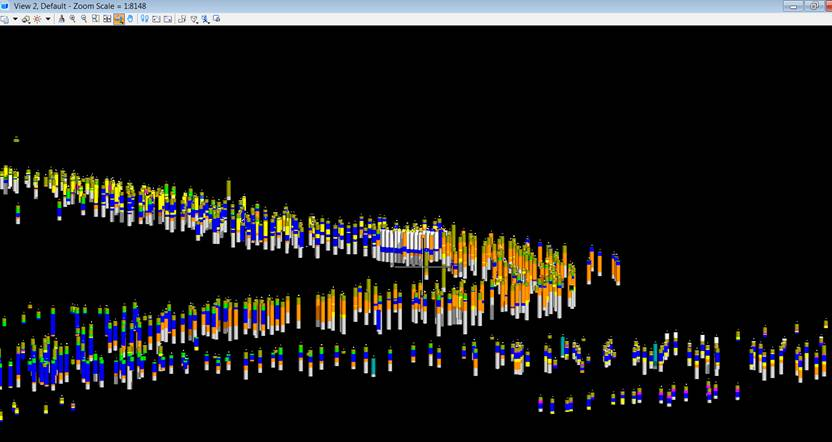 i-model file and TIN DTM in MicroStation