gINT Civil Tools
Overview
gINT Civil tools is a power product (standalone application based on the MicroStation platform) that is delivered with gINT. It allows gINT users to load gINT data in 2d models (mapping workflow for drilling plan creation and preliminary studies), as well as in 3d for subsurface interpretation and BIM workflows.
gINT Civil Tools can connect to the gINT database (Access or SQL Server) to query, display in
plan
, display in 3D and display in a Civil profile any borehole from the gINT database. Additionally, you can create a MicroStation terrain model representation from a selection of or all points in your project for a given type of lithology. A smoother surface may also be generated by using an interpolation algorithm that generates a smoother and more attractive terrain model.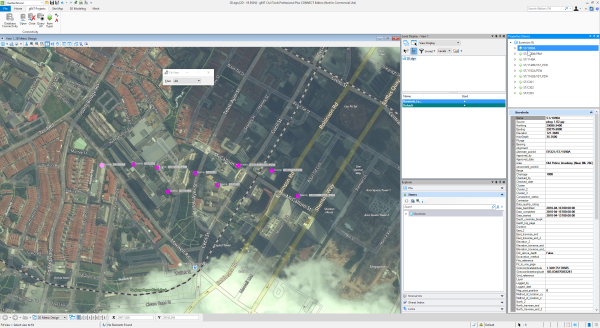 2D Map (click for larger view)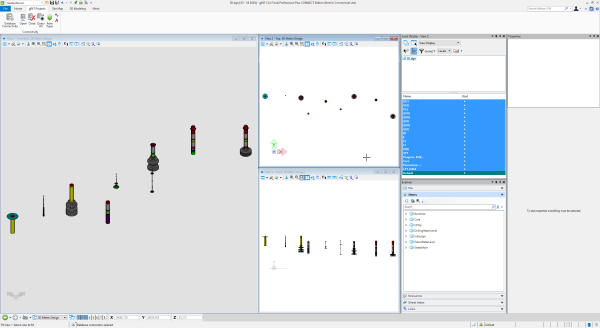 3D Posts (click for larger view)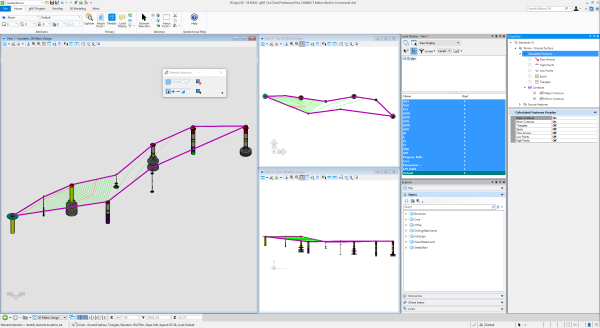 3D Surface Contours (click for larger view)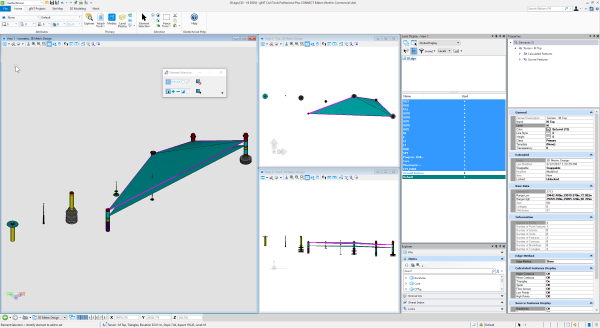 3D Geology Unit Surfaces (click for larger view)
For tutorial videos please refer
to:
http://communities.bentley.com/products/geotechnical1/w/wiki/30868.gint-civil-tools-connect-edition-videos-and-wiki-articles
Licensing
As of late 2020, gINT Civil Tool Professional is no longer being developed, and users of gINT Professional and gINT Professional Plus must now use gINT Civil Tool Professional Plus.

gINT Logs - doesn't have a license for gINT Civil Tools.
When you have gINT Civil Tools open it is using a gINT License.  Having both gINT and gINT Civil Tools open at the same time on the same PC counts as one license use.
Releases and Enhancements
v10.03.00.13 Update 3 - 21/12/2018
v10.02.00.20 Update 2 - 5/10-2018
v10.01.00.56 Update 1
Loading Data
Oriented display for fractures (rock drilling)
Environmental Readings / Logarithmic

New Data Type
N-value Calculation
Continuous Data Reading
Working with gINT
Query All projects from SQL server

Interoperability
Export to LandXML
MS Excel data source import

3D Modeling

Create Mesh
Create Cross Sections
Create Fence Diagrams
Edit Terrain From Cross Section